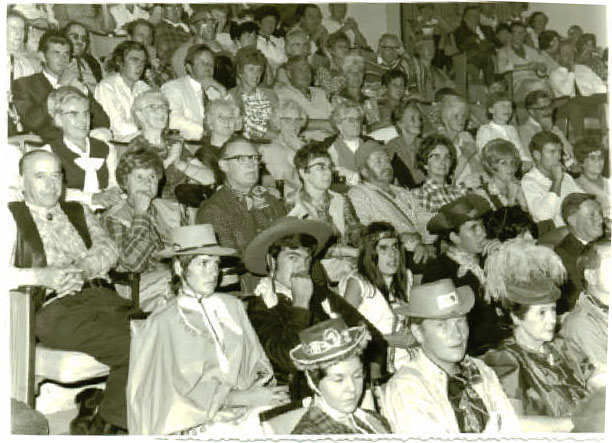 Crowd scene Little Theatre mid sixties [Western Night]


Front Row: third from the left Mrs Gallias, Mr Gallias [obscured]


Second Row: Patricia Michael, Margaret Kirwan, Ron?


Third Row: Mr Minchuk, Mrs Airey, Ted Kirwan [Best Dad in the world], Mrs Minchuk, Larry Airey, Sybil Kirwan [Best Mum in the world], Don't know anyone else.

..