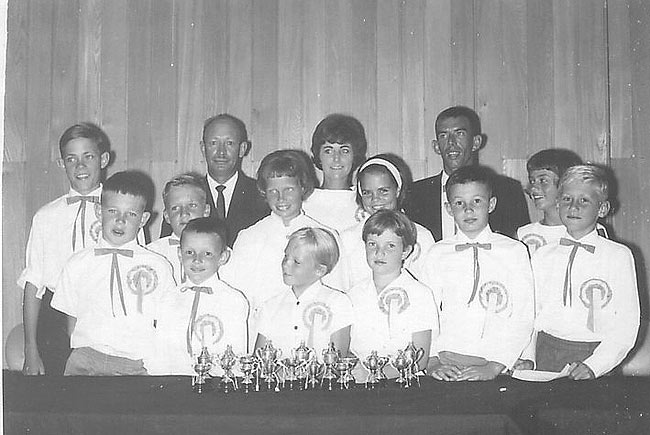 This photo was taken in 1964 in Lusaka.
We are the Mufulira swimming team and we went to Lusaka
by train for the Zambian championships.
My brother is on the right front - Martin Cave -
and I am behind him - Magdalen Cave.
We were both breast-stroke swimmers.
Does any one recognise themselves in the photo?